ABOUT
CORPORATE PROFILE
Renowned Machine Engineering Fabrication Malaysia
Founded by Alfred Cheong in 1992, General System Engineering Sdn Bhd (GSE) has since flourished into a renowned machining fabrication company in Malaysia that provides a wide variety of engineering services.
Great business expansion over the years has enabled GSE to now incorporate with Nippon GSE Ltd (GSE-JAPAN) in Japan, and own a subsidiary company in Malaysia by the name of GSE-M Technology Sdn Bhd.
Coupled with the highly experienced, we deliver exceptional standards in an industrial oven, surface finishing system, specific industrial process such as spray painting lines, and engineering and fabrication services, GSE always makes an all-out effort in handling each of its projects to guarantee high customer satisfaction and always offering you high-quality parts or components through to fully finished products.
Nestled in the township of Kota Kemuning in Selangor, GSE has an employee base of 60 professionals coupled with advanced state-of-the-art equipment to ensure the highest efficiency in its operation.
The strong commitment of GSE in upholding its slogan "Build to Serve" has underpinned its success, catapulted it to the pinnacle of fame.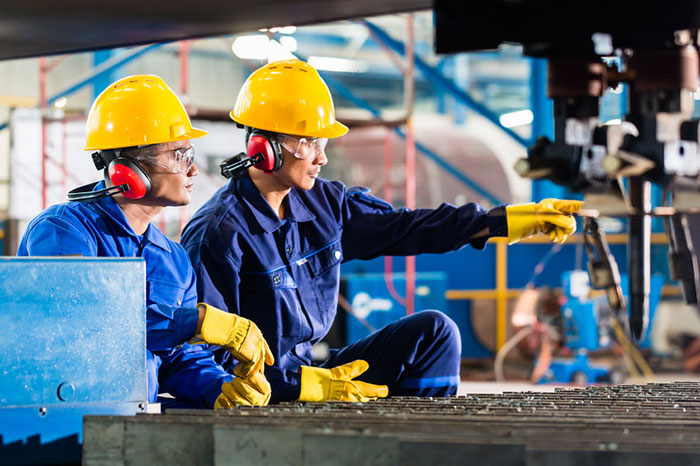 Vision
To be the leading engineering company in Malaysia with strong global presence
Mission
To provide comprehensive turnkey solutions for clients around the globe
To build up synergetic working relationships which greatly add value to our clientele and shareholders
To advance through continuous innovation while conserving our resources
Core Values
Global
Synergy
Environment
INDUSTRIES THAT WE SERVE:
Automotive Industries
Painting Line with Pretreatment Plant for Car Bumper, Door Handle, Skirting, Car Lamp, Audio Button, Drive Shaft, Wiper Blade, Radiator.
Electro Deposition (ED) Coating Line for track head and car accessories.
General
Spindle Painting Line for plastic parts like Mobile Phone Cover, Key Pad, Camera & Camcorder Cover, Lenses & Sunglass
Batch and conveyorized oven for Circuit Board, LED, Ink Cartridge
Grazing Line For Sanitary Ware
Pretreatment Plant for Metal Casing
Powder coating line for grilles, diffusers & dampers.
Air Conditioning
Heating & Drying Processes for Cross Flow Fan, Evaporator, Condenser & Motor Stator
Auto Brazing Line c/w Leak Test Machine
Painting Systems for Cabinet & Compressor
Assembly Line for condenser unit.
Overhead Conveyor System
Medical Supplies
Medical Glove Dipping Line
Catheters Dipping Line
Endotracheal Tube Oven & Assembly Line.
Vacuum Drying Oven
Rubber
Batch Oven for plastic product.
Buffering Machine for rubber sheet
Water Heat Exchanger & Chilling System
Aerospace
Vacuum Drying & Bonding, Batch Oven 
Food
Batch and conveyorized oven
Conveyor Systems for cooking stations.
Oil & Gas
External Thermal Post Combustion Systems
ACHIEVEMENT
Leaders with tomorrow vision, competent management team, focused and dynamic managers, innovative and aggressive engineers and staff members, strong corporate value and culture, and synergized alliances with oversea business partners are the backbone to our success.